209 shotshell primers CCI Ammunition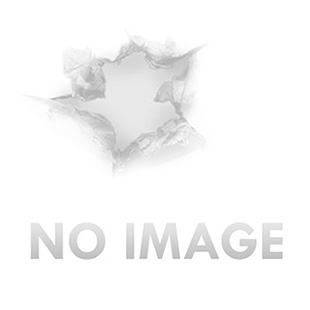 209 shotshell primers
209 is designed for standard field and target loads
Reliable, clean-burning
Fit all modern shotshell cases with 209 primer pocket
209 is a true magnum shotshell primer for heavy waterfowl and turkey loads
Ultra-premium primers. Non-mercuric, non-corrosive. Clean, reliable ignition
| | |
| --- | --- |
| Condition | New in Box |
| Manufacturer Part Number | 9 |
| Model | SHOTSHELL PRIMER |
| Type | Reloading |
| UPC | 10076683000092 |
209 Shotshell Primers are more sensitive, easier to seat, and more compatible with progressive and automatic loading equipment than ever before. The CCI™ 209 primers utilize modern, non-corrosive and non-mercuric initiator mixes to ensure a clean burn and absolute ignition. These CCI™ Primers are constantly being tested and meticulously improved for field and target loads in all gauges. Primers come load-ready in 100 to 5000 count storage packets.
**Do not exceed the loads displayed in the loading guide.
Never mix any two, powders regardless of type, brand, or source. Never substitute any smokeless powder for Black Powder or any Black Powder substitute.
 HAZARDOUS MATERIAL SHIPPING RESTRICTIONS:
THE ADDITIONAL FEE FOR HAZMAT IS $37.00
THIS ITEM IS DEEMED HAZARDOUS MATERIAL FOR SHIPPING FOR ONE OR MORE OF A VARIETY OF REASONS.
IT HAS DIFFERENT PACKING  REQUIREMENTS,
FEWER SHIPPING OPTIONS AND HAS A FEE IN ADDITION TO NORMAL SHIPPING RATES. ITEMS SUCH AS;
209 shotshell primers CAN NOT SHIP TOGETHER AND THEREFORE HAVE THEIR OWN HAZMAT FEE.
These non-corrosive, all weather primers deliver fast, dependable ignition under any shooting condition. Primers are constantly and rigorously tested for consistency and sensitivity at temperatures and conditions far beyond the range of normal usage. Winchester guarantees better sensitivity for more positive firing in all guns, carefully-controlled weights of primer mixtures, consistency in size and quality, precise measurements and tolerances for anvil heights and stability in extremes of temperatures and humidity.
The city of Washington, D.C., has been notified.
This item can only be purchased in Washington, DC.
Ammo has been replenished.
For safety reasons, we do not accept refunds on ammo, black powder, primers, reloading lead and brass, or bullets.
Pay Pal is a word of caution.
This item is not available for purchase using the Pay Pal payment method.
Notification Regarding Ammunition Components
The state of Massachusetts prohibits the purchase of ammunition components. We cannot ship hollow point components to the state of New Jersey.
Reloading Primers—Take Note
Product Overview 209 shotshell primers
 Shotshell Primers provide reliable, clean-burning performance for any modern shell with a 209 primer pocket. The 209 primers are excellent for standard field and target loads, while the 209 is ideal for heavy waterfowl and turkey loads.