The Browning BLR Gold Medallion Lever-Action Centerfire Rifle comes decked out with a beautiful, high-gloss Grade III/IV walnut stock and Schnabel forearm with brass spacers and rosewood caps, resulting in a rifle that looks just as good as it shoots.
Checkering on the forend and grip offer enhanced control, without sacrificing elegance. The side-ejecting, aluminum alloy receiver comes drilled and tapped for scope mounts (not included), while high-relief engraving complement the high-grade stock and forend for a timeless appearance, fit to make this classic rifle an heirloom piece to be passed down for generations.
Browning BLR Gold Medallion Lever-Action Centerfire Rifle
The high-gloss, sporter-contour, heat-treated, chromoly steel barrel features a screw-adjustable rear sight and gold bead front sight for intuitive target acquisition, while the precision-crowned muzzle offers enhanced accuracy and rifling protection for lasting performance.
A classic lever-action revolves around a smooth, rack-and-pinion system and a rotating-head with a multiple-lug breech bolt for reliable feeding and extraction, while a unique, detachable magazine adds a modern touch and allows it to fire round-nose ammunition for increased accuracy.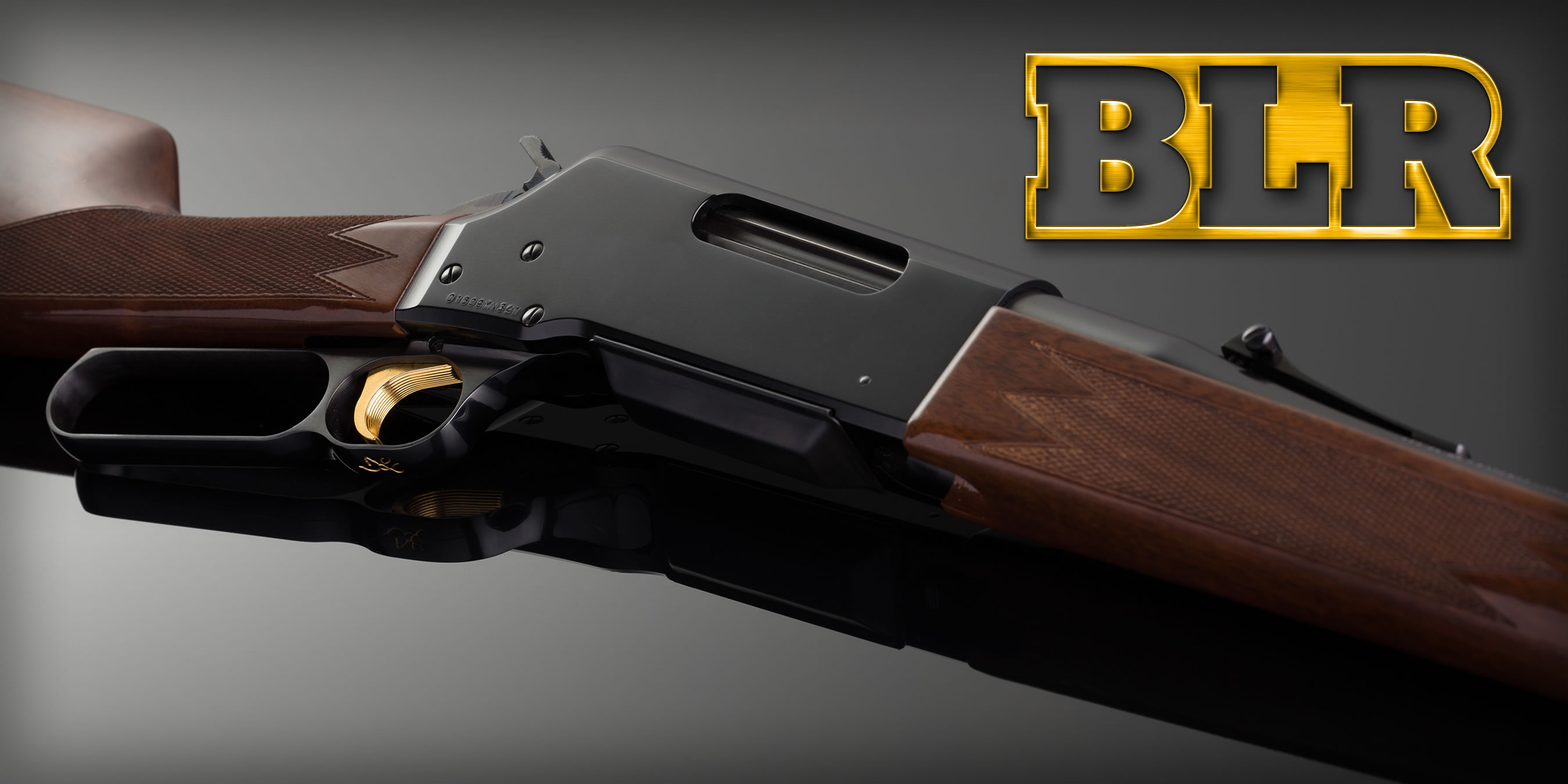 Plus, a folding hammer features 4 positions (full-cock, half-cock, folded, and dropped), and provides additional safety by blocking the hammer from falling on the firing pin, even if the trigger is pulled.
Grade III/IV walnut stock
Schnabel forearm with brass spacers and rosewood caps
Engraved aluminum alloy receiver
Classic rack-and-pinion system
Detachable magazine accepts round-nose ammunition
Crisp 4.5-lb. trigger and ultrasmooth lever
Sporter-contour, heat-treated, chromoly steel barrel
Precision-crowned for enhanced accuracy
Pre-installed swivel studs accept most rifle slings