Use the GLOCK G43X MOS Semi Auto 9mm Pistol to accurately aim. The Glock 43X MOS Semi-Auto Pistol with Shield MS3 sports a small subcompact barrel length and a minimally profiled, ergonomically balanced compact-size grip. It features characteristics of the Slimline series, including a frame with an integrated beavertail and a short trigger distance.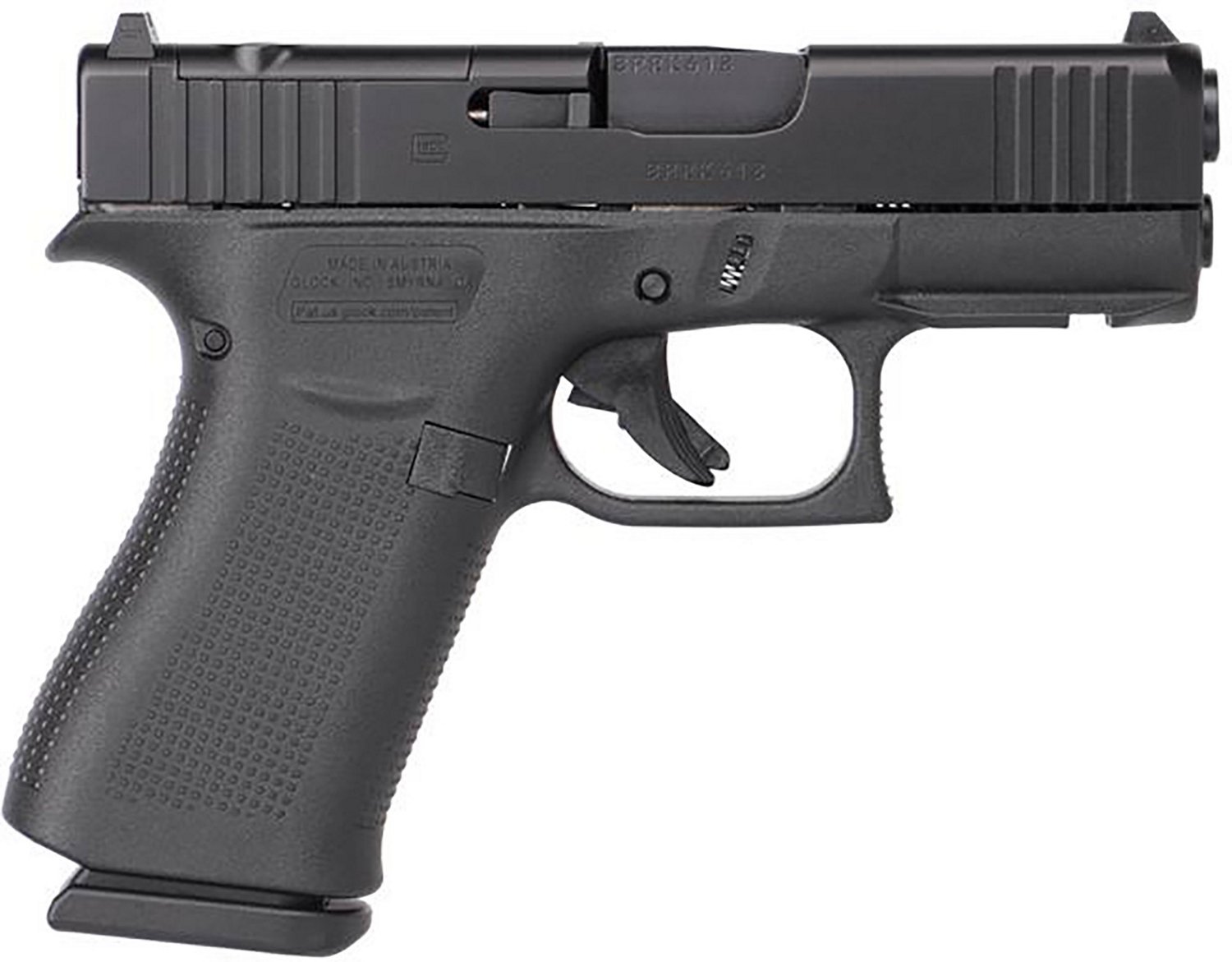 9mm caliber with 2 magazines and a 10 + 1 capacity
3.39-inch barrel
Polymer frame with a gas nitride finish
Safe action semi-auto
Fixed glock sights
Comes with a Mos front Rail
Short subcompact barrel length and a comfortably balanced, versatile compact-size grip with a minimal profile.
10 rds magazine capacity
Glock 43X MOS Semi-Auto Pistol with Shield MS3 Details about Product and Safety Important
You have to live in the state chosen for pickup.
We advise using safety glasses if using or being close to this item.
Online purchases of firearms are delivered to the FFL address provided + Outdoors store closest to you, as specified during the checkout procedure.
Please be aware that all purchases of firearms require a valid ID issued by the US government as well as the necessary documents.