The American Tactical Inc. GSG Firefly Rimfire Semi-Auto Pistol with Threaded Barrel Firefly is the ultimate small caliber defensive training pistol that American Tactical Imports and German Sports Guns are delivering to you!
Several of the characteristics of some of the most well-liked tactical and defensive pistols in bigger calibers are present in this weapon.
With an appearance, function, and feel that will accustom novice shooters and impress seasoned shooters. It is a.22 LR pistol with a thread guard built into the recessed 4″ threaded barrel. The GSG Firefly includes a 10 round magazine, manual thumb safety, black polymer grips, 3 dot battle sights, and an aluminium frame. This is a quality, whether you're training, plinking, or learning. 22 at a cost you can manage.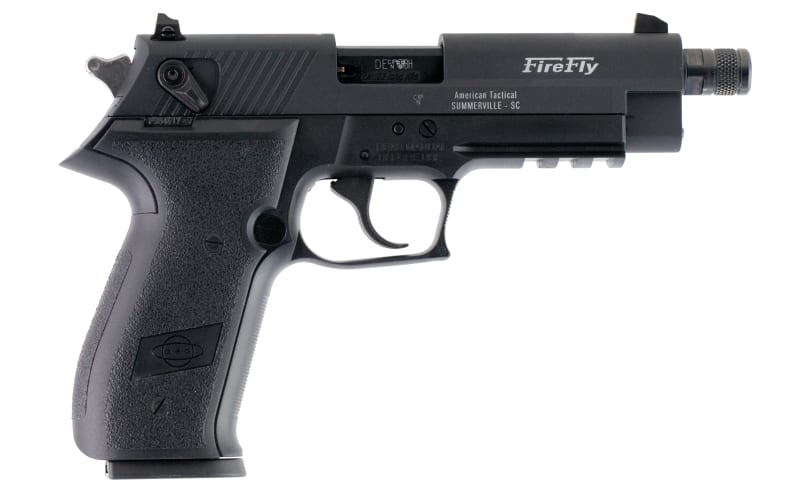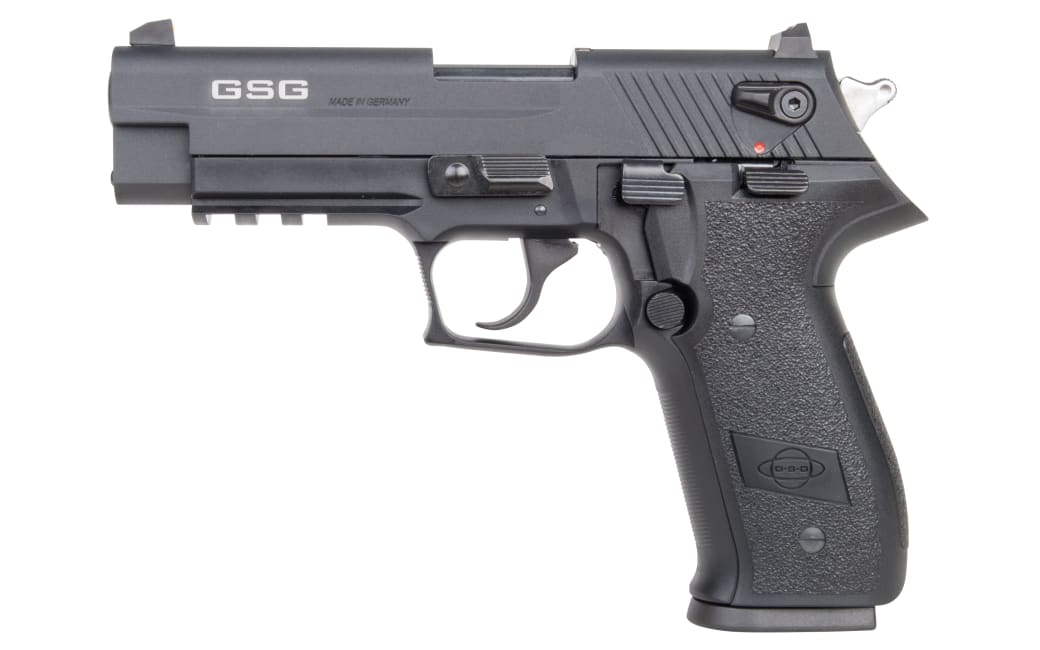 The GSG FireFly has an auxiliary rail incorporated into its wear-resistant aluminium frame.
The GSG FireFly offers remarkable accuracy because to its slide's adjustable sights, robust blowback mechanism, fixed barrel, and great ergonomic grip. An internal locking mechanism and a slide mounted ambidextrous safety are additional safety features.
American Tactical Inc. GSG Firefly Rimfire Semi-Auto Pistol with Threaded Barrel Specifications and Features:
ATI GSG Firefly HGA GERG2210TFF
Semi Automatic Rimfire Handgun
.22 Long Rifle
4″ Threaded Barrel
6 Grooves
10 Rounds
Thumb Safety
Single/Double Action
Polymer Grips
Black Finish
Fixed 3 Dot Sights
Height 5.3″
Length 7.2″
Weighs 24.6 Ounces