The Rimfire "Six-Shooter" from Ruger. Business partners Alexander ("Alex") McCormick Sturm and William ("Bill") Batterman Ruger established Sturm, Ruger and Company in 1949.
Previous to the collaboration, Bill Ruger had already created machine guns for the American military during World War II and then, using samples obtained from a Marine, successfully replicated two Japanese Baby Nambu pistols in his workshop.
Ruger Wrangler Cowpoke Revolver with Cobalt Cerakote Finish's brilliant fusion of the design of a German 9mm Luger with rimfire technology from the Colt Woodsman and the Nambu's operating system would serve as the foundation for founding the firm.
The renowned MK-I rimfire handgun, which is still produced today in its third generation, was first presented to the world by Bill Ruger and Alex Sturm when they hired a tiny machine shop in Southport, Connecticut.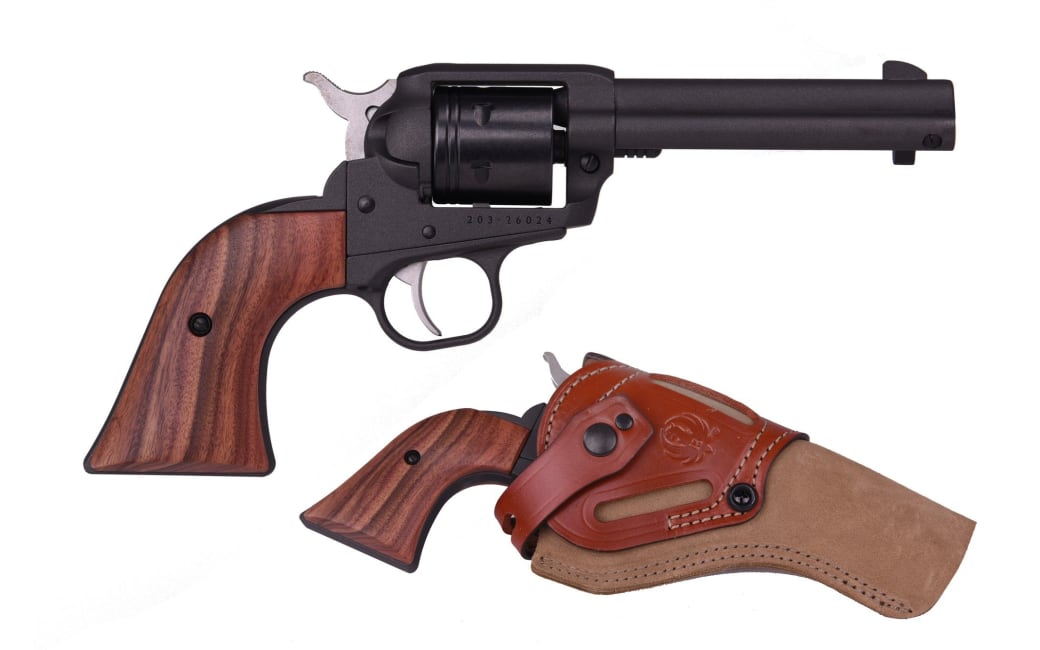 Ruger Wrangler Cowpoke Revolver with Cobalt Cerakote Finish Features
Old West Feel & Handling
Lightweight Alloy Frame
Transfer Bar Safety- provides an unparalleled level of safety and makes it unnecessary to keep an unloaded chamber under the hammer…like the old Colts
Caliber (s): .22LR

Cylinder Capacity: 6- Round
Finish: Cobalt Blue Cerakote

Action Type: Single
Sights: Fixed